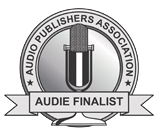 Supplemental PDF download with the text of each prayer also included!
Prayers: A Personal Selection read by Michael York and composed by Michael Hoppe contains some of the most significant and most beloved prayers in Christianity. Our Lord's Prayer, the prayers of both Old Testament and New Testament saints, and some of the most famous Christian prayers are beautifully and warmly narrated by Michael York. These classic devotional prayers are sure to encourage and grow one to greater faith in Christ.
You may also be interested in...
Reviews
Terry says:
Michael York and Michael Hoppe team up to bring to us a deeply emotional rendition of common prayer passages from the KJV as well as some of the more notable prayers that have been prayed down through the centuries. This audiobook is an excellent resource for the believer who seeks to spend more time with the Lord--especially on the drive time.
Ron says:
This month I had the pleasure of reviewing Prayers: A Personal Selection from christianaudio Reviewers Program Michael York lends his voice talents to the reading these great devotional prayers. Michael's rich and warm voice is a perfect match for this contemplative journey. I especially enjoyed the music accompaniment composed by Michael Hoppe. The prayers are a good mix of modern and anc... Read more
Nicki says:
I've enjoyed listening to this wonderful collection of biblical and non-biblical prayers through the ages. I was unsure what to expect as I thought it might be a bit dull, but I have been very pleasantly surprised by the captivating combination of words and music. Michael York's voice, which I'm sure everyone will recognise, is just perfect, as he reads the prayers clearly, with a sense... Read more