The free audiobook of the month
DON'T LOSE HEART
FREE audiobook download for June
A fallen world is full of reasons to lose heart. From the large-scale tragedies of war, famine, and natural disasters, to the more personal tragedies of broken relationships and broken dreams, it can be difficult to avoid discouragement-even for the believer. And yet, Scripture calls us to a life of hope, based not on wishful thinking or avoiding our problems but based on who God is, what he has done, and what he is still doing. In this short, giftable book, pastor Jason Meyer shows you that though the reasons for discouragement seem strong, the reasons we have to take heart and hold on to hope are stronger yet. Through biblical truth and personal stories, Meyer encourages the weary and anxious believer by shining light on the nature of reality, the nature of God, and the intersection of the two in our daily, rubber-meets-the-road lives. The result is a book that lifts our spirits in a world that too often seeks to drag us down.
Related Audiobooks On Sale for $4.98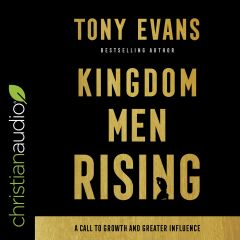 Kingdom Men Rising The Good and Beautiful God War of Words
Is this really free? Yes! We periodically give away one PREMIUM audiobook absolutely FREE. You will need to be logged into your christianaudio.com account and be subscribed to the newsletter. Just come back each month and confirm that you want the audiobook and it will be added to your library and be available in the christianaudio Android or iPhone App.
I want a backup in My Library and to get it in the christianaudio app! This audiobook will automatically be added to your library/app when you log in and confirm that you want the free audiobook each month
How does it work? It's as easy as following the simple process above. You will be asked to log into your account or create an account (it's fast and free). Next we'll check to ensure you're on our newsletter list and then the audiobook will be added to "My Library"! If you're not already subscribed to our newsletter, you'll be required to confirm your newsletter subscription before the audiobook can be added to "My Library".
We're often asked how one can make a donation to our free book program ...if you'd like to support our free download of the month program, you can do so by buying this month's free book at a discount through the end of the month or by sharing this page with your friends!